Pneumocephalus Complicated To Tension Pneumoventricle. A Case Report And Review Of Literature
Abstract
Pneumocephalus is air in the cranium commonly seen in post craniotomy and in head injury patients. When this air causes an increase in intracranial pressure leading to neurological deterioration, it is called tension pneumocephalus.
Intraventricular pneumocephalus, also known as pneumoventricle, commonly follows cerebrospinal fluid (CSF) diversion procedures and fourth ventricular surgery. Conversion of pneumocephalus to tension pneumoventricle is very rare.
We report an unusual case of a 47-year-old patient who was involved in motor vehicle crush and sustained minor TBI with basal skull fracture and pneumocephalus shown on initial CT scan, after a week the patient's level of consciousness deteriorated and a control CT scan was done which showed a tension pneumoventricle and patient was taken to theather where an external ventricular drain EVD was inserted followed a day after by infiltrating saline in the patient's ventricle. he improved in postop and was discharged 5 days' post op and currently 5 months later he's doing well without complaints.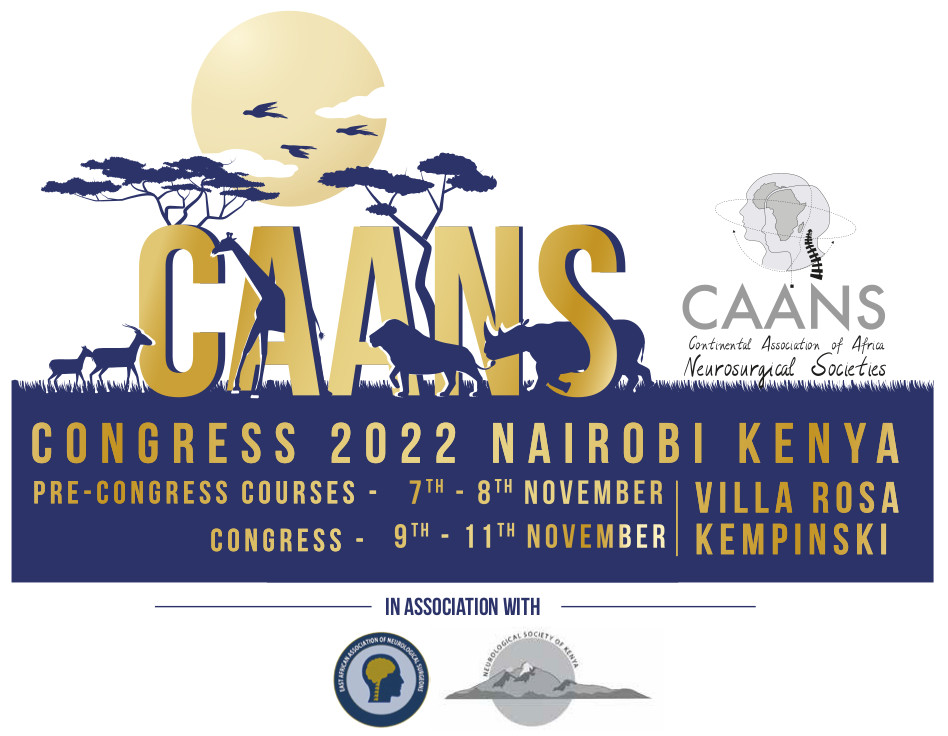 How to Cite
1.
Kabulo K. Pneumocephalus Complicated To Tension Pneumoventricle. A Case Report And Review Of Literature. EAJNS [Internet]. 2022 Dec. 10 [cited 2023 Oct. 1];1(Supp 1). Available from: https://theeajns.org/index.php/eajns/article/view/107
Section
Conference Abstracts
License
Copyright (c) 2022 East African Journal of Neurological Sciences
This work is licensed under a Creative Commons Attribution-NonCommercial-NoDerivatives 4.0 International License.